Operation First Response
(aka) Operation First Response, Inc.

20037 Dove Hill Road
Culpeper, VA 22701
Phone: 888-289-0280
Mission
Serves wounded Warriors and Disabled Veterans and their families with financial needs. Granting funds for needs such as rent, utilities, vehicle payments. groceries and clothing. Ensure America's heroes get the help they need and deserve!
Real Life Story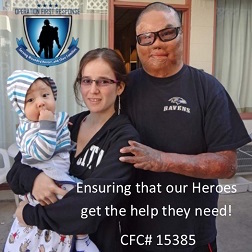 "I contacted Operation First Response (OFR) as the Veteran that I was working with had an outstanding utility bill. The Veteran and I exhausted all avenues for assistance locally. We even reached out to national organizations. We were able to cover a small portion of the outstanding bill - many organizations could not assist for various reasons. The Veteran was beginning to become gloomy. The Veteran did not have power, nor was he able to maintain many of his medications, including insulin for his diabetes. I reached out to OFR, who coordinated with both me and the veteran. We were able to get the documents needed by OFR submitted and within a couple hours, I was advised that this organization was going to cover this electric bill. OFR not only covered the Veteran's electric bill, they also were able to lift his spirits as he realized that an organization listened, heard and considered him and his circumstances on an individual level. Thank you, OFR. And thank you OFR staff."VA Case Manager